Mountain Views - Rental Property in Fallbrook, CA
Relax with your family and friends at this peaceful getaway. This little slice of heaven overlooks a panoramic mountain range and golf course. You're surrounded by avocado groves and just a short, gorgeous hike from a 5-star winery. This home is a lovely place whether you want a quick get away from the city, attend a wedding/event, visit award-winning wineries in Temecula to exploring the best tourist destinations in San Diego! Down the hill is 5 star Pala Mesa golf course.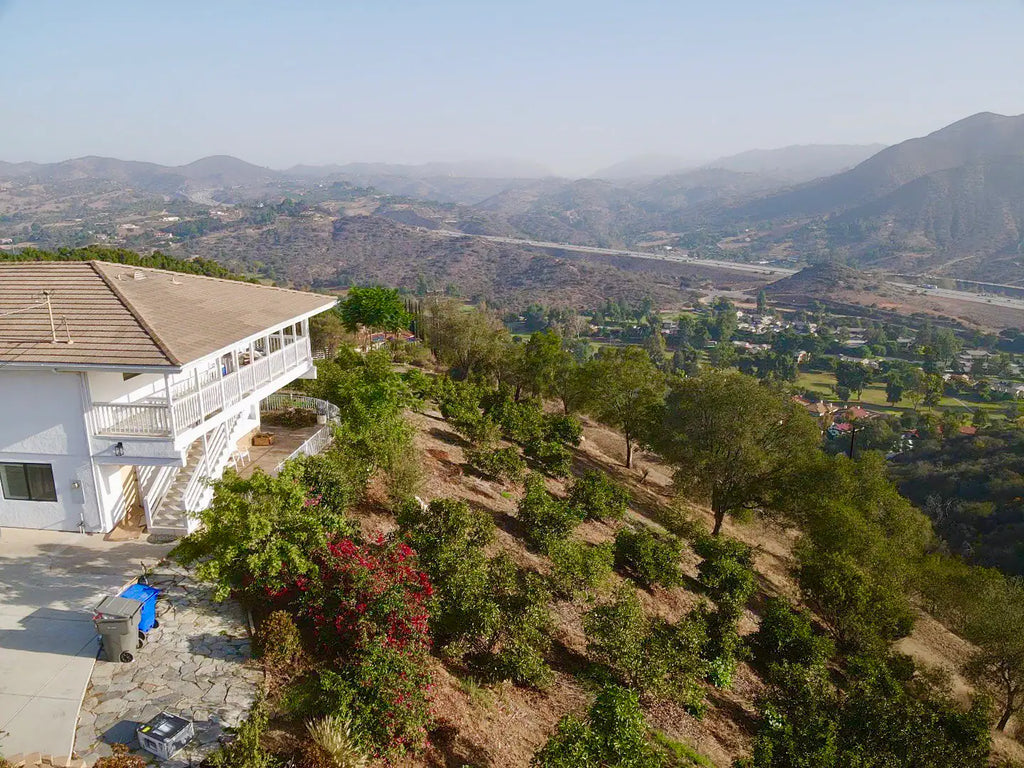 About the Property
This home sits on 10 acres of avocado trees and outdoor terrain for you to explore. You can admire magnificent mountain views from the living room, dining room, kitchen, and balconies. Unit A sleeps up to 8 guests - 3 cozy bedrooms and a memory foam queen sofa sleeper. There are also 2 full size modern bathrooms with amenities of towels, hair dryer, soap, shampoo, and conditioner for your convenience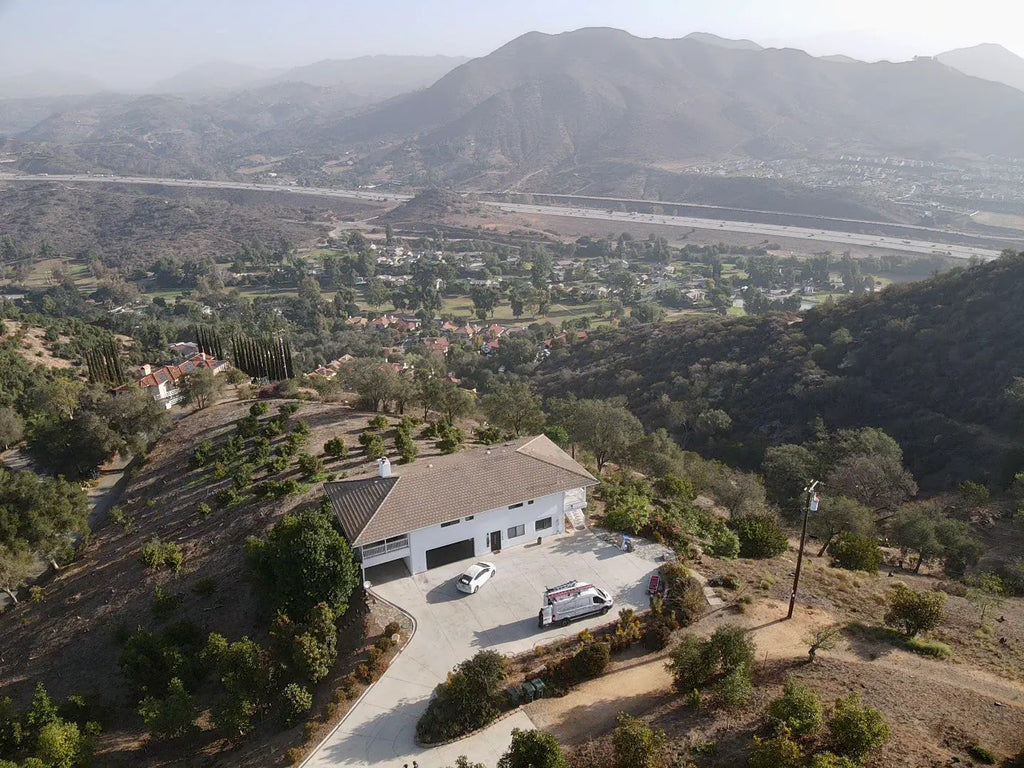 Overlooking Fallbrook's Beauty
Fallbrook is a small community located in northern San Diego County, California, United States. It is known for its scenic beauty, mild climate, and agricultural heritage. Fallbrook offers a tranquil and scenic setting, a thriving agricultural industry, and a supportive community. It is an attractive destination for those seeking a peaceful retreat or a taste of California's rural charm.
Reviews of Mountain Views - 4.9 Stars from 19 Reviews
"This place was amazing! Great place to relax and get away from all the city noise. If you like being surrounded by nature and love the out doors this is the place to stay. Check-in was very easy with self check-in available. Will definitely be looking to book again on future trips." - Gabriel, May 2023
"The place was very clean and located in such a beautiful area with the most gorgeous view. The beds were really comfortable as was the large sofa. Overall, a great experience!" - Holly, March 2023
"Great place to stay with an awesome view! The host was very friendly and responsive." - Vathana, February 2023
"Excellent secluded location and premium view. Everything we needed for cooking, fire-pit, walking trails, etc. was top notch. Easy check in and check out. we just had a fabulous stay!" - Timothy, November 2022
Attractions & Activities Near Fallbrook
While Fallbrook is known for its serene and rural atmosphere, there are still plenty of enjoyable activities to do in the area. Here are some of the nearby attractions:
• Estate D'lacobelli Winery: 0.8 miles (about 20 mins hike)
• Golf at Pala Mesa Resort: 1.4 miles (about 30 mins hike)
• Live Oak Park (27-acre park with magnificent oak trees canopy): 4 miles
• 13 minute drive from Fallbrook Estate wedding venue
• 12 local wineries (Monserate, Toasted Oak, and more): 5 miles
• Los Jilgueros Preserve (46-acre preserve with a variety of trails): 7 miles
• 6 Golf Courses (The Golf Club of California, Pala Mesa Resort, and more): 10 miles
• Santa Margarita Trail Reserve (1,384 acres - 18 miles of equestrian and hiking trails): 10 miles
• Downtown Temecula (50+ Wineries, Shopping and Dining): 12 miles
• Casinos (Try your luck at tables, get a massage and/or catch a show at Pala and Pechanga Resort Casino): Less than 13 miles
• Beaches (Oceanside and Carlsbad Beaches): 25 miles
• Carlsbad Aquafarm (SoCal's only sustainable mussel, oyster, and culinary seaweed farm): 26 miles
• Legoland: 27 miles
• San Diego Zoo Safari Park: 30 miles
Deep House Cleaning Services Near Fallbrook